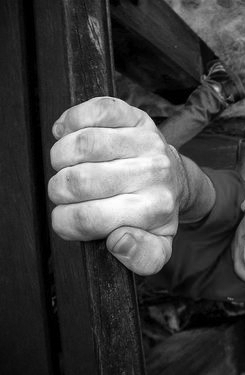 Someone described me last week as tenacious. She didn't mean it in a bad way and was referring to my undying efforts and the extremes I was willing to go to for my book. We were at the time discussing my offer of 50,000 complimentary books to the organisers of the New York Marathon.
I do what I do because the alternative isn't one that even deserves consideration. Yes, the mountain I've chosen to scale seems an impossible one, but the thing that keeps me going is the thought that I'm only one reader away from making this dream a reality. Here's looking at you Oprah.  :)
"Commitment is when you plant your seeds and your feet on the same patch," I used to say. And the day I give up chasing this dream will be the day that I fulfil it.
Tenacious. This here describes not a raging fire.  Just one that refuses to die.